12Stone Church – CIA – Special Needs School of Gwinnett
Compassion in Action (CIA) is an annual event that 12Stone Church sponsors. It is  a large group of projects that we seek volunteers for to help make a difference in the community where we live. This year it will be held on Saturday,  October 6th.
I am leading a project for the Special Needs School of Gwinnett and need some help.
The Special Needs School of Gwinnett is a not-for-profit school that provides specialized pre-K through High School education for children with physical, intellectual and developmental special needs. Last year the efforts of CIA Volunteers at the school were very impactful; the school director Elinore Trotter estimated the impact of the work completed saved them over $20K.
We are equally ambitious this year–we hope to complete 6 projects, including maintenance of playground equipment, working 31 yards of mulch, aerating and re-seeding grass fields, landscaping maintenance, staining/painting of decks and rails and continuing improvement of sight line along road frontage.
Children ages 10 and older are welcome to participate alongside their parent(s).
The site address is 660 Davis Road — L'Ville 30046 but we'll start out at 12Stone Church on Highway 20 in Lawrenceville, GA 30043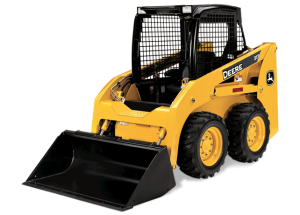 We are also seeking contributions of material (30 yards of mulch, grass seed, paint), use of equipment like an aerator, skid steer, yard tools, paint brushes, rollers and hand tools so plan on bringing what you have to help out. Joe Penniston via Compfight
If you're interested in working together to be a big help to someone who needs it check out the website again and search for the word 'special' and you'll find where you can sign up. Call me at 678-231-1578 if you have questions.
Thanks for listening,
Jerry Robertson