My team leader at KW played this for us today. You need to see it if you have trouble staying on task, fighting drift or just trying to take the next breath. We all fight this battle. Check it out.
Life can be a grind and it matters who you hang out with. You tell your kids that, right?? "It matters who you hang out with." So when did it stop being a good idea for yourself?? I am in a great office with a great team leader getting us out everyday making a difference.
We believe that this business makes a difference in peoples lives. We help them with the largest financial commitment most folks make but more than that we help many with a home. A place to raise kids or bring family and friends in to share lives with. A place to work, play and rest in. It matters and what we do makes a difference.
The rest of the folks we help are likely working on investments that make a difference too. Passive income that can last beyond a lifetime. A retirement or income stream that creates wealth and ultimately freedom to live life better. It matters.
We make a difference by providing the best training, positive environment and encouragement to do our best every day.
Thanks Jason for all you do and for building a great team around you. It matters.
PS. if any one reading this wants to talk about being in real estate or coming to a great office, call me. I would love to share more.
Thanks for listening,
Jerry Robertson | Associate Broker
Keller Williams Realty | Atlanta Partners
678-231-1578 Cell | 678-935-1342 FAX
Profiles: 
   Referral Directory –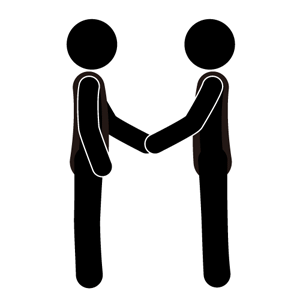 Current Listings – 

PS: We can help anyone move anywhere. If you know someone that could use our services please just introduce us. We'll take great care of them.
It's a good life!!
Join the community
Give us your name and email address and we'll stay in touch. No Spam and we won't share your info with anyone else. Ever.