Can Investors Win at Real Estate??
"90% of all millionaires became so through real estate". – Andrew Carnegie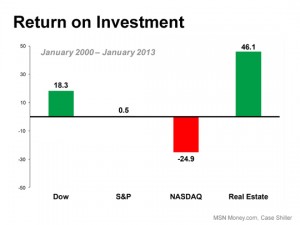 I know I am going to get some push back on this one. It does not feel like anyone is winning in real estate but you need to look deeper and understand what is happening. Check out the chart above and notice the return on investment. I have the data to back it up. I am digging deeper everyday to see what the truth is. I have already talked about how sorry I am for those that bought in the bubble and maybe bought with a bit too much debt. That certainly does not feel like a positive investment and for them it was not.
What I am talking about is investing for cash flow in the real estate market. Separate for a minute the purchase of investment property from the purchase of your personal home. They are different things. If  you are buying a home it can be a positive thing for lots of reasons but money may not be of them. We can talk about that but for now I want to focus on little houses to rent.
The rental market is solid and will be for some time to come. Builders are building new multifamily (think apartment) and they are doing it because they can rent them. Remember living in an apartment?? Me too, and I hated it. Flights of stairs, noise, etc. and it was no fun schlepping the groceries from the car in the parking lot up 3 flights of stairs. Those folks that agree make great tenants for a little single family home that you own, have managed by a property manager and deposit checks into your retirement account.
It is possible to make it a great experience and a positive cash flow one but you need to know how. It's also easy to make a mistake and lose some money but it's rare for your investment to ever be worth zero. Can you say that about the stock market? You can rent out a house to a tenant but how hard would it be to rent out your gold or silver. I will say that this is not a passive investment. You have to be engaged in the process and do some follow up on a regular basis but the benefits are many.
Take a look at the chart again. Those numbers don't come from the National Association of Realtors. They come from Money.com and Case Shiller. It is real info and if you want to know more, let me know. I'll be setting up some investor seminars and providing connections to some of my team. I have great lenders, CPA's and attorneys I work with that I trust. If you want to know how this can work for you, give me a call and we'll set up a time to meet.
Investing is a team sport. I would love to be your coach.
Thanks for listening,
Jerry Robertson | Associate Broker
Keller Williams Realty | Atlanta Partners
678-231-1578 Cell | 678-935-1342 FAX
Profiles: 
   Referral Directory –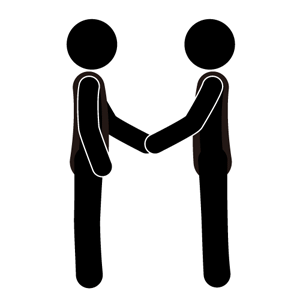 Current Listings – 

PS: We can help anyone move anywhere. If you know someone that could use our services please just introduce us. We'll take great care of them.
It's a good life!!