Property Tax Time is Approaching
Just wanted to share this with you from the Gwinnett Co Tax office. If you bought in the last year you need to read it. It might be in your best interest to file a Real Property Tax Return before 1 April.
Did you purchase property in 2012?
If you purchased property or have property that has had extensive repair, remodeling, damages, or a demolition in 2012, please file a Real Property Tax Return now through April 1. Filing a return will assist in verifying the property owner's mailing address for future notices and assist in the valuation process by providing purchase price and market information.

Property owners can submit the returns electronically on the Filing Made Easy webpage. Many new property owners are simply scanning their Closing Statement (HUD-1 form) and emailing it as an attachment to the Tax Assessor's Office. Please be aware that a tax return does not constitute an appeal or dispute of your tax value. An appeal may only be filed after receiving a Notice of Current Assessment.
Notice of Current Assessments issued in April
The Tax Assessor's office will begin issuing Notice of Current Assessments to commercial and residential property owners on Friday, April 5.
Notice distribution schedule:
April 6 – 8: Commercial and residential real property
May 18: Tangible business personal property
June 8: Marine and aircraft personal property
Taxpayers who previously registered to receive electronic notices will receive an email with a link to a PDF of their notice. A copy of the notice will be posted on the Tax Assessor's webpage within a few days of issuance. If you'd like to receive your notice electronically, visit the Filing Made Easy webpage to register; a confirmation message will be sent to your email address. You can also change your email address and unregister if you no longer wish to get the assessment notice electronically.
The estimate of your ad valorem tax bill for the current year is based on the previous year's net millage rate and the fair market value contained in the notice that will be sent out beginning in April. The actual tax bill you receive will be based on the location of the property and which service districts apply. As a result, your actual tax bill may be more or less than this estimate. This estimate may not include all eligible exemptions. For more information on which local government is providing services and the corresponding service districts, please visit www.gwinnettservicedistricts.com. More information about filing a 2013 property tax appeal will be provided in the next issue of Property Tax Almanac.
Let me know if I can help.
Thanks for listening,
Jerry Robertson | Associate Broker | Certified Investor Agent Specialist (CIAS)
Keller Williams Realty | Atlanta Partners
678-231-1578 Cell | 678-935-1342 FAX
Profiles: 
   Referral Directory –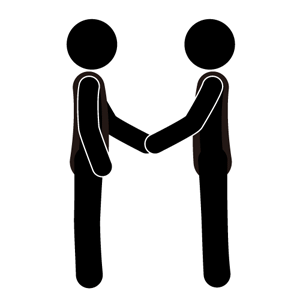 Current Listings – 

PS: We can help anyone move anywhere. If you know someone that could use our services please just introduce us. We'll take great care of them.
It's a good life!!
Join the community
Give us your name and email address and we'll stay in touch. No Spam and we won't share your info with anyone else. Ever.