I will seek wisdom – The 2nd of 7 decisions…
Continuing the series the 2nd decision is " I will seek wisdom". For most of us our best thinking has gotten us where we are. How it that going for you?? If we are responsible for where we are (remember decision 1?) and if we can't do it on our own, we need to seek wisdom.
So, where do you seek wisdom?
"We will be the same person in 5 years that we are today except for 2 things: the people we meet and the books we read" Charles Jones
"A person who won't read has no advantage over one who can't read"  Mark Twain
Good judgment comes from experience. Experience comes from bad judgment. ~ Jim Horning
I attended a small group meeting one time where we were discussing things like this and it went down the wrong path. I found people were willing to redefine some words we were using like 'fair' and 'wisdom' and the evening left me conflicted. If words have meaning then we need to know what they mean or it leads to confusion.
So what does Wisdom mean? Let's try this one on for size…
wis·dom
Noun
The quality of having experience, knowledge, and good judgment; the quality of being wise.
The soundness of an action or decision with regard to the application of such experience, knowledge, and good judgment.
Synonyms
sagacity – sapience – prudence – intelligence – learning
I have found a lot of my wisdom comes from people that are already dead. It's from the books I read. Some of the authors are alive but some are not. Jim Rohn, Zig Ziglar, John Steinbeck, Mark Twain, Ben Franklin and the list goes on. Isn't it wonderful that their words, their experience and knowledge are preserved for us to read, study and absorb. To grow in wisdom as though we got to live and work alongside them.
Many are certainly alive and still writing. Andy Andrews, who inspired this series, Steven Pressfield who identified my greatest enemy in the War of Art and Seth Godin who teaches me almost every day in his blog. Wisdom comes to those that seek it.
It will not come find you on the couch watching TV. TV is entertainment. Magazine and newspapers are entertainment. You might find a nugget in there but I think you would be hard pressed to justify the time spent vs what you learned.
Books are bigger, longer, take time to develop ideas and thoughts much more thoroughly than a magazine. Blogs are different. They are short too but over time you get to know the author and perhaps learn from them. If you spend some time with them consistently it can be a great way to glean some wisdom.
I hope you find a little bit here 🙂  …. You can subscribe over to the right —–>>>>
So, did all this help? Is there a book you  want to read from my list? I am going to do a brief review on some of the best ones but for now I can tell that two books have impacted me more than anything (other than the Bible). The War of Art by Steven Pressfield is one and Permission Marketing by Seth Godin is another.
If you are in any sort of creative endeavor ( and we all are) I heartily recommend The War of Art. It can change the way you look at your barriers. Another is Getting Things Done by David Allen so I guess there are three that have hit me hard. Check them out and let me know what you think of them.
Decision 3 is next – I am a person of action. Stay tuned (or subscribe to the right —>>> 🙂
Thanks for listening,
Jerry Robertson | Associate Broker | Certified Investor Agent Specialist (CIAS)
Keller Williams Realty | Atlanta Partners
678-231-1578 Cell | 678-935-1342 FAX
Profiles: 
   Referral Directory –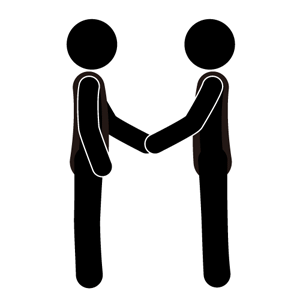 Current Listings – 

PS: We can help anyone move anywhere. If you know someone that could use our services please just introduce us. We'll take great care of them.
It's a good life!!
Join the community
Give us your name and email address and we'll stay in touch. No Spam and we won't share your info with anyone else. Ever.