Tuesday Night Tunes – Spazmatics??!!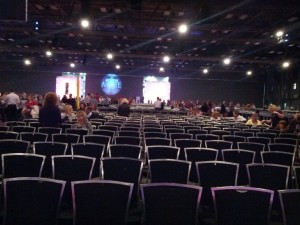 Ok, not my usual sort of music but something you just have to stretch out of your comfort zone. Check these guys out!! The Spazmatics!!
I was in Austin with several agents and leaders from my office and we joined 13,500 other KW agents (and a few others from Remax and Coldwell Banker) to meet and learn from each other. The venue was the convention center in I suspect the largest space they had. Lots of chairs, lots of people and lots of great speakers.
The video is from a venue called Cedar Street in Austin. Open air, basically a courtyard about 30 feet wide and it was about 150 feet long I think. Hard to tell with it full of people. Did I say it was full? There was NO space between me and the people around me. Did I say it was outside? In Austin? In September? Did I say it was 90 degrees plus? No air movement when you're in the spit zone either. I was about 3 people from the stage and then these guys came out.
It was a blast!! It was loud and funny. It was hot and sweaty. I had a great time. Thanks to Jennifer for getting us all there. I will say that about half way through the second set I had enough. There was a fair amount of alcohol flowing and I began to get stepped on (hard) and having to defend 'my territory' a bit too much so I headed back to the house but honestly, I would do it again. Just good and funny.
The video doesn't do it justice but the sound is surprisingly good for a phone camera but then the sound level was probably about 120db (jet engine is about 110db at 100 meters). If you get a chance to check these guys out I recommend it. You might want some ear plugs for self defense though. I still have some ringing in my ears 🙂
I did see that there appears to be several guys that perform so I guess it might be sort of a franchise. They seem to be local to an area but then they also see to show up in various places.
As far as the convention (called MegaCamp) it was great too. I learned a lot of new things and some ideas to bring to my business. Most importantly it is a chance to get your attitude adjusted and  your compass centered up.
Here are a few quotes I wrote down.
I'm not a morning person but I behave like one.
Success leaves clues. So does failure.
Roll over your lack of accomplishment and you'll fail
If you don't make money investing in a house, it's not the houses fault.
OK, that's enough for tonight. Have a great week and stay tuned. I hope to be writing a bit more often so you should have a little more to think about.
One more thing, if you found this on Facebook, Linkedin or Twitter, you are probably missing some of the articles. Subscribe over to the right and you'll not miss a thing. I send out update emails on Wednesday so subscribe and stay in the loop.
Thanks for listening,
Jerry Robertson | Associate Broker | ALC Member
Keller Williams Realty | Atlanta Partners
4878 Manhattan Dr | Buford | GA | 30518
678-231-1578 Cell | 678-935-1342 FAX
Profiles: 
   Referral Directory –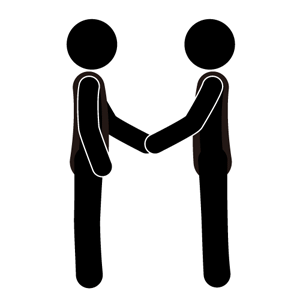 Current Listings – 

I also have a mobile app you can have if you will text JAVA to (678) 835-9331.
You can see any listed house from your smartphone with it.
PS: We can help anyone move anywhere. If you know someone that could use our services please just introduce us. We'll take great care of them.
It's a good life!!
Join the community
Give us your name and email address and we'll stay in touch. No Spam and we won't share your info with anyone else. Ever.