The local news station was interviewing an 80-year-old lady because she had just gotten married for the fourth time..
The interviewer asked her questions about her life, about what it felt like to be marrying again at 80, and then about her new husband's occupation.
"He's a funeral director," she answered. "Interesting," the newsman thought…
He then asked her if she wouldn't mind telling him a little about her first three husbands and what they did for a living.
She paused for a few moments, needing time to reflect on all those years. After a short time, a smile came to her face and she answered proudly, explaining that she had first married a banker when she was in her 20's, then a circus ringmaster when in her 40's, and a preacher when in her 60's, and now – in her 80's – a funeral director.
The interviewer looked at her, quite astonished, and asked why she had married four men with such diverse careers.
(Wait for it)
She smiled and explained, "I married one for the money, two for the show, three to get ready, and four to go!"
It's hump day!! Have a great rest of the week.
One more thing, if you found this on Facebook, Linkedin or Twitter, you are probably missing some of the articles. Subscribe over to the right and you'll not miss a thing. I send out update emails on Wednesday so subscribe and stay in the loop.
Thanks for listening,
Jerry Robertson | Associate Broker | ALC Member
Keller Williams Realty | Atlanta Partners
4878 Manhattan Dr | Buford | GA | 30518
678-231-1578 Cell | 678-935-1342 FAX
Profiles: 
   Referral Directory –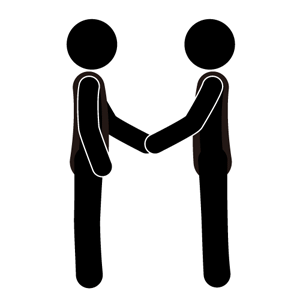 Current Listings – 

I also have a mobile app you can have if you will text JAVA to (678) 835-9331.
You can see any listed house from your smartphone with it.
PS: We can help anyone move anywhere. If you know someone that could use our services please just introduce us. We'll take great care of them.
It's a good life!!
Join the community
Give us your name and email address and we'll stay in touch. No Spam and we won't share your info with anyone else. Ever.