Tuesday Night Tunes – It's the little things that matter
JD Hancock via Compfight
You never know what small thing you do will make a huge difference in someones life. Or lots of someones lives. Check out the result of this small girls small coin and how it ends up.
I have a thought or two after so please stay tuned and scroll down.
Life is funny that way. Something you think won't matter turns out to be a big deal. Love the result of the coin offered. We see people coming out with instruments, shaking hands and contributing their part to the whole. The result is Ode to Joy from Beethoven's 9th symphony in a way that touched the lives of several hundred people in person and millions online. Smiles all around and kids wanting to be conductors and people dancing to classical music. Imagine that.
The location for this 'flash mob' is Sabadell, Spain or more specifically, Catalonia. Turns out as I did the research on this I discovered that is not far from a job I did in Girona, Catalonia (Spain). I did what turned out to be one of my last engineering projects before I got into real estate. My time in Catalonia was pleasant and I enjoyed the people, food and wine (maybe not the best idea for lunch however).
I think the classics are valuable to us in lots of ways. One of my first exposures to classical music was a concern with Virgil Fox in Clowes Hall in Butler University. I still remember at 17 my date and I may have been the youngest folks there but there were people way older standing in the aisles dancing when he was done. It was my first date with Teresa and I had to get special permission to keep her out past 11pm. That's another story that involves Jack Daniels, a paint brush and a truck. No time for that tonight but I'll tell you the story if you want to hear it sometime.
Here is a clip from one of those concerts. It tells something of the Revelation Light Show that I saw there too. Not a great clip but I remember it well.
The point I am trying to make I guess is not real clear (even to me) but I would say it involves dropping a coin, buying a sandwich for someone or just stepping into some music you might not have tried in a long time (or ever). You never know the difference you make in someone's life with those gestures. Even a sincere smile can change someones' day.
Hope you enjoyed this as much as I did remembering it.
One more thing, if you found this on Facebook, Linkedin or Twitter, you are probably missing some of the articles. Subscribe over to the right and you'll not miss a thing. I send out update emails on Wednesday so subscribe and stay in the loop.
Thanks for listening,
Jerry Robertson | Associate Broker | ALC Member
Keller Williams Realty | Atlanta Partners
4878 Manhattan Dr | Buford | GA | 30518
678-231-1578 Cell | 678-935-1342 FAX
Profiles: 
   Referral Directory –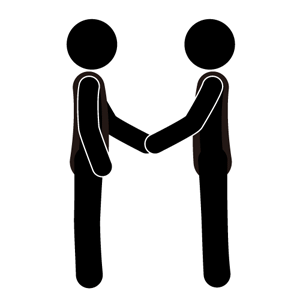 Current Listings – 

I also have a mobile app you can have if you will text JAVA to (678) 835-9331.
You can see any listed house from your smartphone with it.
PS: We can help anyone move anywhere. If you know someone that could use our services please just introduce us. We'll take great care of them.
It's a good life!!
Join the community
Give us your name and email address and we'll stay in touch. No Spam and we won't share your info with anyone else. Ever.