Today's Market – buying a HUD house
There are some questions I get asked all the time about real estate and sometimes I try to answer them on the blog if they are a common one that comes up often.
I want to explain the situation with HUD houses as it is different than other foreclosure type sales.
The list price is the value assigned by HUD and it is the maximum that FHA will allow to be financed. If you bid more than the list price you must bring the over bid amount in cash to the closing table. So, why would I want to bid more than they are asking?
Most HUD houses sell for well above the list price due to very limited inventory and the low price point. I just checked the past 6 months near one particular new listing and see that all HUD home sales were over bid between $5,000 and $20,000. Competition is fierce for these.
If you are not using an FHA loan you might be a little better off as the lender will do a new appraisal. If it comes in at the offer price they will loan based on the offer price. You may have to have a higher down payment (like 5%) but it could mean less out of pocket on a purchase like this. If it does not come in at value then you still have to bring the difference in cash or terminate the deal and risk losing your earnest money.
One thing to know about is the conventional 5% down programs will likely have lower mortgage insurance costs (MI) than an FHA will and unlike the FHA loan, the MI on a conventional mortgage can be terminated once you have 20% equity in the deal.
All of that to say , it's tough out there in this market right now and we need to be ready.
If you have questions about buying a HUD house or need to buy or sell any house, pick up the phone and call me. I'll do all I can to help.
One more thing, if you found this on Facebook, Linkedin or Twitter, you are probably missing some of the articles. Subscribe over to the right and you'll not miss a thing. I send out update emails on Wednesday so subscribe and stay in the loop.
Thanks for listening,
Jerry Robertson | Associate Broker | ALC Member
Keller Williams Realty | Atlanta Partners
4878 Manhattan Dr | Buford | GA | 30518
678-231-1578 Cell | 678-935-1342 FAX
Referral Directory –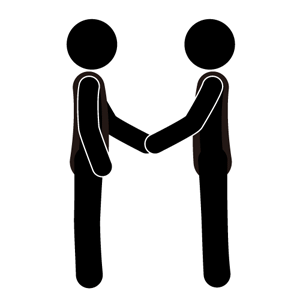 Current Listings – 

I also have a mobile app you can have if you will go to www.Mobile.RealtyCaffeine.com and download it. You can see any listed house from your smartphone with it.
PS: We can help anyone move anywhere. If you know someone that could use our services please just introduce us. We'll take great care of them.
It's a good life!!
Join the community
Give us your name and email address and we'll stay in touch. No Spam and we won't share your info with anyone else. Ever.