I'm afraid to buy right now. Won't prices fall again??
Probably not. We hear a lot on the news that prices are falling and sales are falling and the housing sector is in big trouble again. Don't believe everything you read.
Remember the news guys are focused on bad news because it gets you to stay tuned through the commercials. I think the principle at work his is confusion is better than clarity.
Here is an example.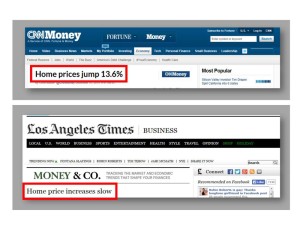 These articles printed on the same day and the data for both came from the same report. So how is that possible?
As I always say, real estate is a local story. Let's take a look at the data a different way. This chart breaks it down by region.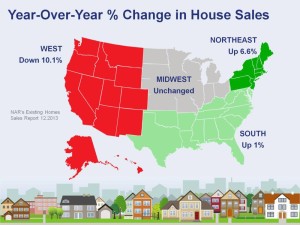 See how the Midwest, South and Northeast are either flat or increased in sales. The West is down but that is because there is nothing to sell. No inventory means no sales. This has nothing to do with interest rates. It's about inventory.
Our market is good and I see it getting better for everyone over the next few years. The buyer pool has changed. There are fewer investors snapping up the low priced inventory, slightly fewer first time buyers because of tighter lending standards. and a few more builders getting back in the game. All that helps quell the chaos that has reigned for the last few months.
There are even a few more sellers getting in the market who have realized they can finally move. Their house is no longer under water and that has made all the difference to them. More on that in the next article. Stay tuned for that.
One more thing in our favor is our location. Atlanta is a great place to live, work and play.
One of my favorite authors and teachers is John Maxwell. Here is what he says on Atlanta when he was debating where to move his company too when they decided to leave California a few years ago.
John Maxwell – "We finally settled on Atlanta as the ideal location. First, it was a major airline hub. From there I would be able to reach 80 percent of the US with a two hour flight. It would give me a lot of extra time in the coming years. Second, the area is beautiful and it offers excellent cultural, recreational and entertainment opportunities. Finally, my people moving from California would be able to enjoy a good stand of living. The move was quite an undertaking, but it went smoothly thanks to the hard work and strong leadership of the people who work for me."
We are in a great place, prices are still low and interest rates are low. It is a perfect storm for the buyer even though it's a sellers market. The appraisers keep a lid on run away pricing so you will pay market value but it's in a rising market that is likely to rise for the next few years.
If you have more questions or want to know how your house stacks up against the market, call me. I'll do all I can to answer your questions.
One more thing, if you found this on Facebook, Linkedin or Twitter, you are probably missing some of the articles. Subscribe over to the right and you'll not miss a thing. I send out update emails on Wednesday so subscribe and stay in the loop.
Thanks for listening,
Jerry Robertson | Associate Broker | ALC Member
Keller Williams Realty | Atlanta Partners
4878 Manhattan Dr | Buford | GA | 30518
678-231-1578 Cell | 678-935-1342 FAX
Referral Directory –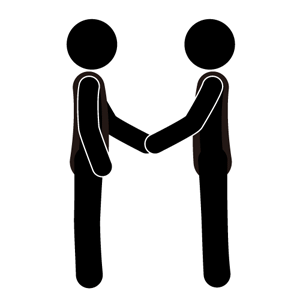 Current Listings – 

I also have a mobile app you can have if you will go to www.Mobile.RealtyCaffeine.com and download it. You can see any listed house from your smartphone with it.
PS: We can help anyone move anywhere. If you know someone that could use our services please just introduce us. We'll take great care of them.
It's a good life!!