Be Quiet Chicken Little. The Sky is NOT Falling
There has been much speculation about what is causing the falling sales numbers in the most recent Existing Home Sales Reports (EHS) from the National Association of Realtors (NAR). Some have claimed that rising interest rates have scared buyers out of the market. Others have claimed that consumers are just losing confidence in the housing recovery fearing a new bubble may be forming. We want to look at the validity of these two assumptions.
MORTGAGE INTEREST RATES
ASSUMPTION: Rising interest rates have forced buyers back onto the fence. Evidence offered up by those in this camp comes directly from the EHS Report from NAR. Three of the last four reports revealed that sales were below sales from the same month the previous year.
THE REALITY: Though it is true year-over-year sales have fallen nationally, a closer look at the report reveals major regional differences. Sales in the West Region are down 10.7% versus the same month last year. Sales in the Midwest Region are also down but by less than 1%. The Northeast Region is up 3.2% and the Southern Region is up 4.6%.
If the issue is interest rates, why is one region virtually unchanged and two of the remaining three regions up in sales? We don't believe rates are the challenge.
CONSUMER CONFIDENCE in REAL ESTATE is ERODING
ASSUMPTION: The pace of the recent price increases has caused many to fear the emergence of a new housing bubble. Similar to the first assumption, evidence offered up by those in this camp comes directly from the less than enthusiastic EHS Reports from NAR.
THE REALITY: As we mentioned before, sales in the Midwest Region are down but by less than 1%. The Northeast and the Southern Region have both shown increased sales as compared to the year before. Are only the consumers in the Western Region afraid of a possible bubble forming?
The fear of a new housing bubble is vastly overstated. Forty states have not yet returned to home values they experienced seven to nine years ago. Nineteen of those forty states still have home prices 15% or more below peak prices. We believe home values will continue to increase but just at a slower rate of appreciation.
It is not just us that believe this is the case. The over 100 housing experts recently surveyed by Pulsenomics revealed that they believe prices will continue to appreciate at historical annual numbers (3-4%) for at least the next five years.
THEN WHAT IS THE CHALLENGE?
If the lack of sales is not the result of increasing interest rates or decreasing consumer confidence, what actually is happening? We believe it can be broken down to three words: LACK of INVENTORY.
Inventories of foreclosure and short sale properties are falling like a rock in the vast majority of regions across the nation. These two categories of homes have driven the market for the last few years. As foreclosures and short sales sell, they are not being replaced because the economy has gotten better and more families have regained control of their finances. All fifty states have seen a decrease in the number of homeowners who are seriously delinquent on their mortgage payments with thirty nine states seeing the number shrink by over 20%.
This inventory has not yet begun to be replaced by the non-distressed properties in the country. Just this month, NAR revealed that the months' inventory of homes for sale has dropped to only a 4 month supply. A normal market has between 5-6 months' supply.
This is the main reason home sales are declining in certain regions – there are just not enough houses for sale.
BOTTOM LINE
With the economy improving and with homeowners gaining back some equity they lost when prices fell, we believe there will be many homes coming unto the market this spring. A recent survey revealed that 71% of homeowners are at least considering selling their home in 2014.
If you are thinking of selling, beating this increased competition to the market before spring might make sense – and might enable you to get the best price possible for your home.
One more thing, if you found this on Facebook, Linkedin or Twitter, you are probably missing some of the articles. Subscribe over to the right and you'll not miss a thing. I send out update emails on Wednesday so subscribe and stay in the loop.
Thanks for listening,
Jerry Robertson | Associate Broker | ALC Member
Keller Williams Realty | Atlanta Partners
4878 Manhattan Dr | Buford | GA | 30518
678-231-1578 Cell | 678-935-1342 FAX
Referral Directory –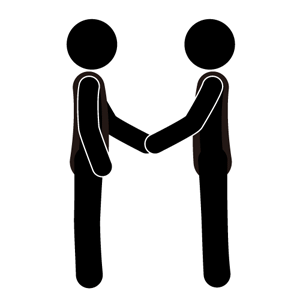 Current Listings –

I also have a mobile app you can have if you will go to www.Mobile.RealtyCaffeine.com and download it. You can see any listed house from your smartphone with it.
PS: We can help anyone move anywhere. If you know someone that could use our services please just introduce us. We'll take great care of them.
It's a good life!!