Buyers Market or Sellers Market?
Actually, it's both right now and that has never happened before in this area.
How can it be both? The way we measure the buyer vs seller market is based on months of inventory (months supply). If we are more than 6 months it is a buyers market, less it is a sellers market.
Check out the chart below.

Do you see the numbers below $275,000? It is a solid seller's market in that range right now. With interest rates at the lows they are the time for a seller is awesome. I have had 3 conversations just today telling sellers they are no longer upside down. It's a wonderful thing to tell someone who needs to sell that they won't have to do a short sale. We are really close to being back at pre-crash levels.
Now, check out the numbers at $300,000 and up. With one small exception we are in a pretty solid buyers market. This means the 'move up' buyer has a unique opportunity to win on both the sell and the buy and that has not happened in Atlanta for as long as I have been here and that's almost 20 years. I suspect it has never happened but I can't prove that right now. I am digging to see if I can say that. I'll let you know when I find out.
There is no way for us to predict the future but we can look at what happened over the last year. Let's look at buyers that considered moving up last year but decided to wait instead.
Assume they had a home worth $300,000 and were looking at a home for $400,000 (putting 10% down they would get a mortgage of $360,000). By waiting, their house appreciated by 13.8% over the last year (national average based on the Case Shiller Pricing Index). Their home would now be worth $341,400. But, the $400,000 home would now be worth $455,200 (requiring a mortgage of $409,680).
Here is a table showing what additional monthly cost would be incurred by waiting.
Prices are projected to appreciate by over 4% and interest rates are also expected to rise by as much as another full percentage point. If you plan to move-up to a nicer or bigger home this year, it may make sense to move now rather than later.
One more thing, if you found this on Facebook, Linkedin or Twitter, you are probably missing some of the articles. Subscribe over to the right and you'll not miss a thing. I send out update emails on Wednesday so subscribe and stay in the loop.
Thanks for listening,
Jerry Robertson | Associate Broker | ALC Member
Keller Williams Realty | Atlanta Partners
4878 Manhattan Dr | Buford | GA | 30518
678-231-1578 Cell | 678-935-1342 FAX
Referral Directory –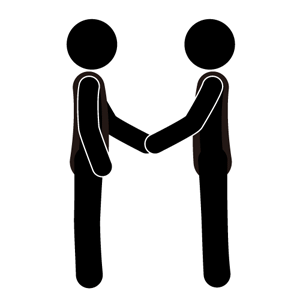 Current Listings – 

I also have a mobile app you can have if you will go to www.Mobile.RealtyCaffeine.com and download it. You can see any listed house from your smartphone with it.
PS: We can help anyone move anywhere. If you know someone that could use our services please just introduce us. We'll take great care of them.
It's a good life!!