Tuesday Night Tunes – Kate and Corey
It was a dark and stormy night.
No, really it wasn't but I wanted to get your attention. We had decent weather and a perfect evening of music, laughter and food. A house concert is an unique experience and I am learning more with each one I host. This one was back in January and it has taken me this long to get this down on 'paper'.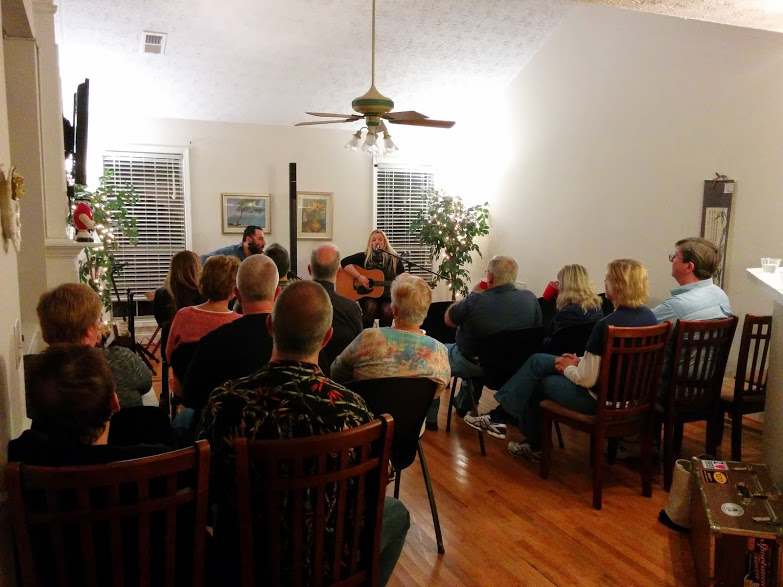 My goal is to promote an artist that is a wonderful songwriter / singer and to share the experience with my friends, clients and others in my sphere of a great evening. Kate and Corey did not disappoint. There were a couple of cover songs but most of the music was original and had great stories behind them and in this sort of venue the stories are a real treat.
We heard some about how they moved down to Atlanta from Buffalo, NY in a very small car caring everything they found important (Corey had to bring his spices) and more about how they travel around and share the music they create.
One of the cover songs is Blue. Check it out.
That clip does not capture the experience of sitting 5 feet away from them in my family room but you get the idea if you close your eyes and turn up the sound. He can play that guitar and she can sing without a mic in front of her. It was awesome!
Here is one for Corey with his guitar more present (he did say to not do this to your guitar) and in a better sounding location.
These two are a great couple and the connection between them sparkles when they perform in such close quarters. Loved having them in the house and those there were really some of the luckiest folks I know.
We had a great time. We're doing another concert on June 13th with Nate Currin so watch for that in your inbox.
I would love some feedback on the concert idea from you and if you have anyone I need to hear or see perform as potential headliners at one of our concerts, let me know. We want to show off someone who has won at the war of art.
Thanks for listening,
Jerry Robertson
678-231-1578 Cell
Join the community
Give us your name and email address and we'll stay in touch. No Spam and we won't share your info with anyone else. Ever.