Foreclosure Inventory Drops As Economy Improves [INFOGRAPHIC]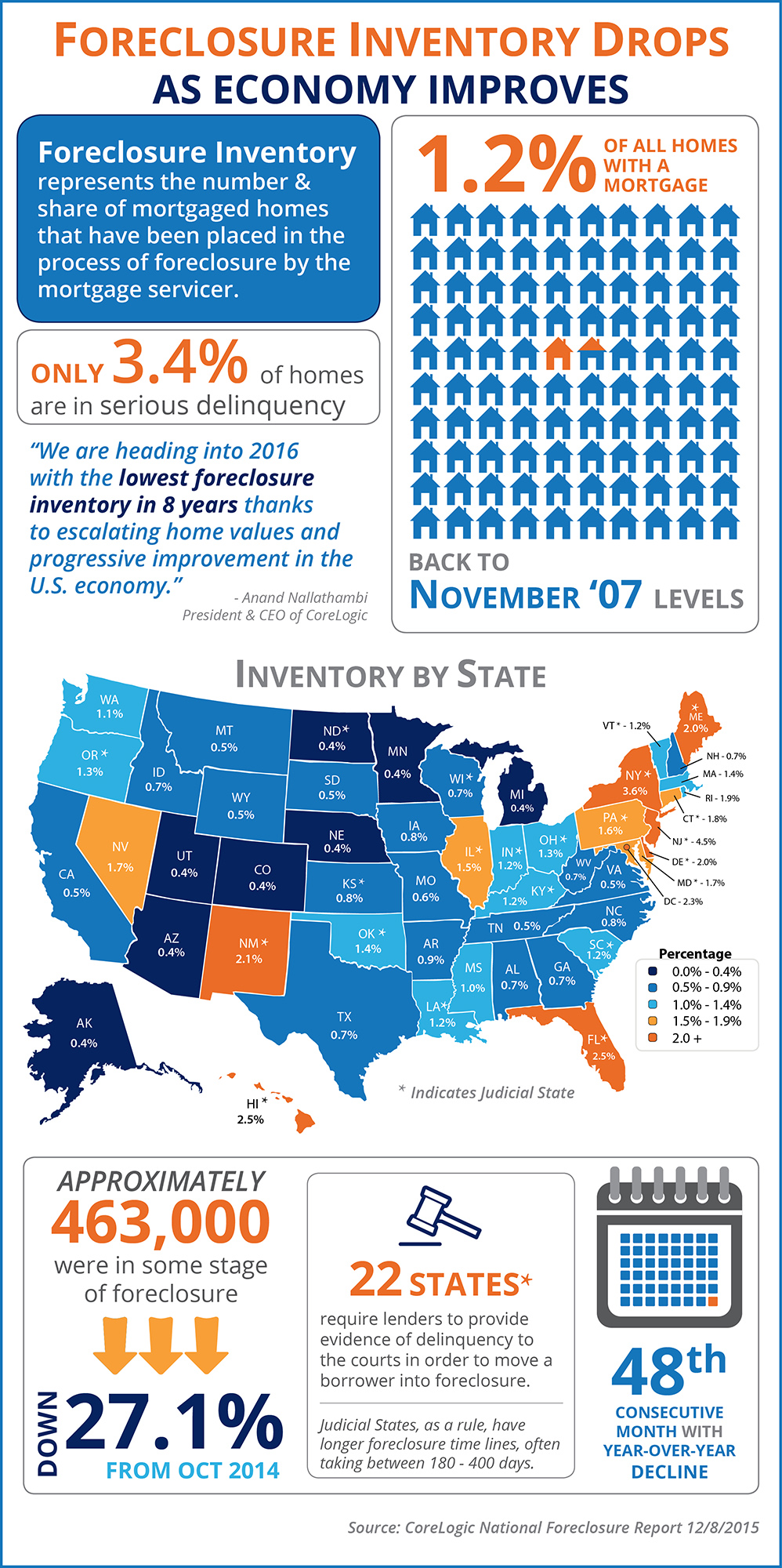 Some Highlights:
Foreclosure Inventory has dropped year-over-year for the last 4 years (48 months).
Only 3.4% of US homes are in serious delinquency.
29 states have a foreclosure inventory rate lower than the national average.
For more information you can download the full report here
Source: Keeping Current Matters
Join the community
Give us your name and email address and we'll stay in touch. No Spam and we won't share your info with anyone else. Ever.