Mortgage Rates Over The Last 40 Years [INFOGRAPHIC]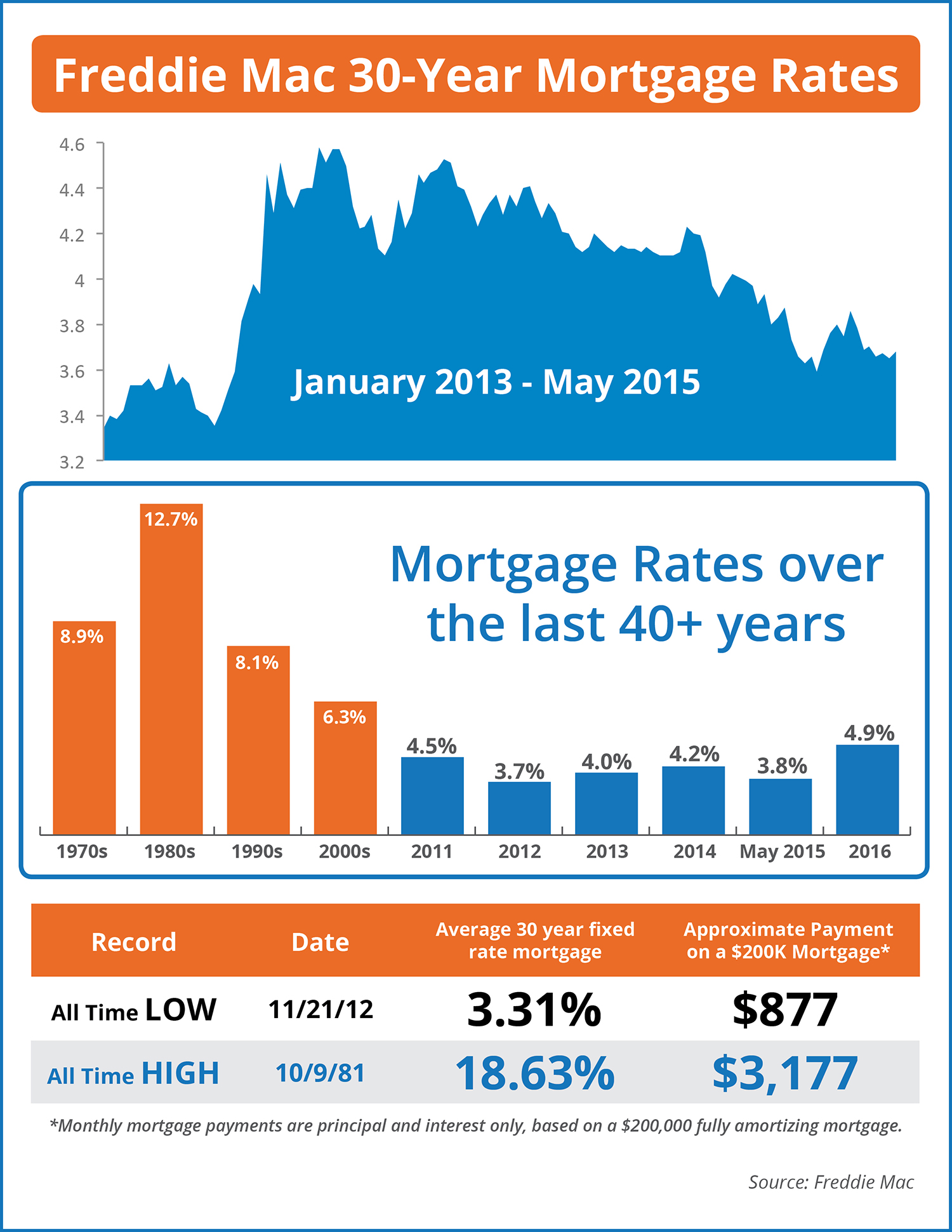 Some Highlights:
30-year mortgage rates are projected to increase by a full percentage point in 2016
Rates are still well below the past four decade averages
The interest rate at which you borrow the funds to purchase your dream home makes a huge difference on your monthly payment
Source: Keeping Current Matters
Join the community
Give us your name and email address and we'll stay in touch. No Spam and we won't share your info with anyone else. Ever.