2040 Parliament Dr – New Listing
No, it's not Fall but this is a great picture of a great house. It's February in Georgia and it's hard to find blue skys right now so we posted this picture until we can.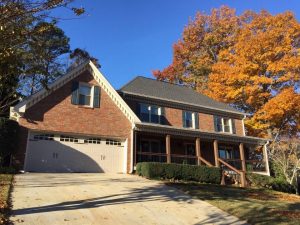 Once in a while you find a great house and this is. It's for sale and you can see all the info and pics at www.2040.RealtyCaffeine.com if you're interested.
Lets's start with the things that are brand new. The front porch, Pella windows, garage door, quartz counter top, HVAC both upstairs and down, fence around the backyard. All of that is NEW.The bathrooms are updated, new fixtures, freshly painted interior, hardwood floors and upgraded carpet. We have a great screened in porch in back along with a patio and deck for entertaining. Low maintenance Zoysia grass accents the professionally landscaped back yard. Bonus room off the master suite that can be used as an office.
If you're thinking of moving then you need to see this one. Call me to make an appointment.
Thanks for listening,
Jerry Robertson
678-231-1578 Cell
Join the community
Give us your name and email address and we'll stay in touch. No Spam and we won't share your info with anyone else. Ever.