All Hung Up: How to Place Wall Décor
Dear WordPress,
Decorating the walls in your home should be fun, but when it comes to hanging larger pieces of art or décor, it's easy to feel a bit intimidated. Of course, hanging a small clock can be as simple as sticking a nail in the wall. But what should you do about that wall mirror you just purchased? Or the hanging plant that's starting to become…well, a sitting plant? I want to help you make all your wall decorating dreams come true. This eReport lists the tools you'll need to place heavier items while walking you through simple steps for actually hanging the pieces — and how to plug up the nail holes when you move them. Happy decorating!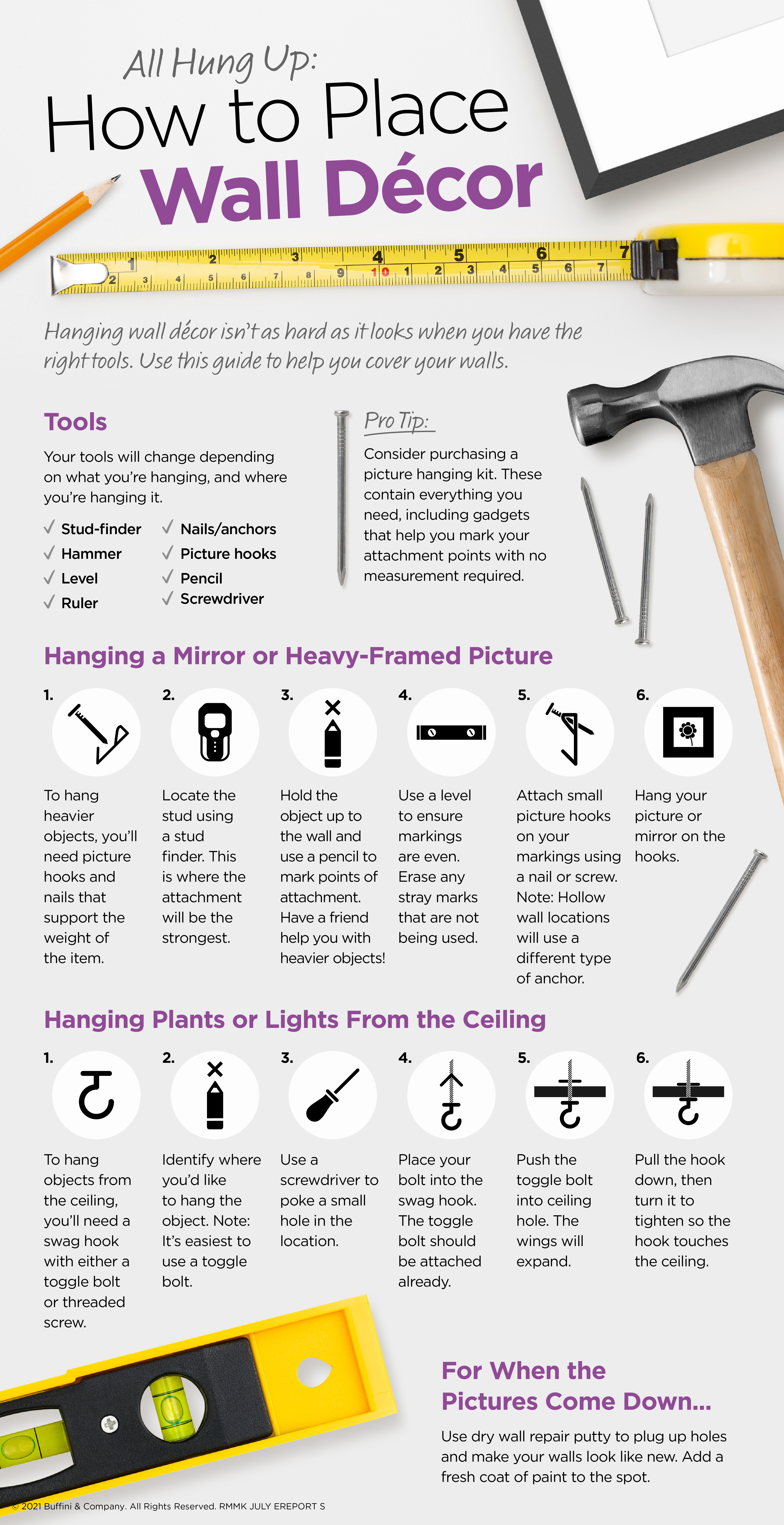 Thanks for listening,
Jerry Robertson | Associate Broker | ALC Alumni
Keller Williams Realty | Atlanta Partners
4878 Manhattan Dr | Buford | GA | 30518
678-231-1578 Cell
Oh, by the way®… if there is any way I can be of service to you or your family during this time, please call me. I'm happy to help you however I can in a way that is healthy and safe.
This message was sent to you courtesy of Jerry Robertson (Keller Williams Realty 4878 Manhattan Dr, Buford GA 30518), Powered by Referral Maker. It is intended to promote products or services. If you no longer wish to receive these emails you may unsubscribe here: Unsubscribe